Access cash on-hand, whenever you need it Business Line of Credit with Larger Credit Lines, Lower Rates, Faster, Easier ProcessMake Quick, Sudden Purchases, Only Pay for What You Use.
What Do You Need to Qualify?
3+ Months in Business
We fund all businesses, from growing startups, to local giants, and everything in between.
$120,000 in Annual Gross Sales
Whether you do $120K or $12 million in a year, we have your back!
No Minimum Credit Score
You don't need squeaky-clean credit to qualify—we have options for all credit profiles.
What Are The Benefits?
TRUE Line of Credit
Get cash on hand, and draw more whenever you need it.
Pay As You Go
Never over-borrow — only pay for what you take.
Immediate Access
Seize new opportunities or cover expenses now.
We've Secured Over $1 Billion in Funding Through Our Exclusive Marketplace
Get Cash On-Hand, Whenever You Need It
Don't risk your real estate if you don't have to. Learn how you can access an
unsecured line of credit to grow your business—without putting up collateral!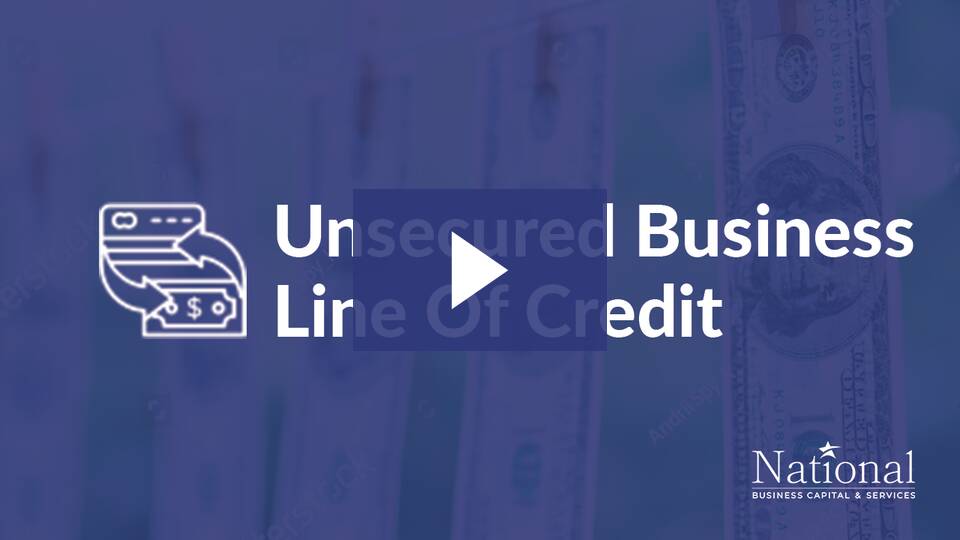 Unsecured Business Line of Credit – Product Video
Unlock the Lowest Rates, Longest Terms and Highest Amounts
Line Amount
$10,000 – $5Mil
Flexible Terms
6 Months – 10 Years
Time to Fund
1 – 3 Days
How Can You Use Your Business Line of Credit?
There are no restrictions—use your capital to pursue any opportunity or overcome any challenge!
Business Growth
Buy new equipment or inventory, hire new staff, or prepare for seasonal changes.
Business Expenses
Get extra working capital to manage payroll, bridge gaps in cash flow, or pay bills.
Business Opportunities
Expand or open a second location, take on more clients, or capitalize on bulk order discounts.